You don't need a weather man to know which way the wind blows, but Bob Dylan fans have been waiting for some kind of reliable forecast to know when "Rolling Thunder Revue: A Bob Dylan Story by Martin Scorsese" might be rolling in. Here's that storm alert: Netflix will be releasing the documentary June 12.
Concurrent with the streaming release, the film is being booked into awards-qualifying theatrical engagements in New York and Los Angeles. The thunder will roll into other cities as well. The night before the official release, Netflix has one-time "road show" theatrical showings set for 20 cities.
Netflix is releasing some lovely key art for the long-anticipated doc, with watercolor florals adorning a vintage B&W portrait of Dylan: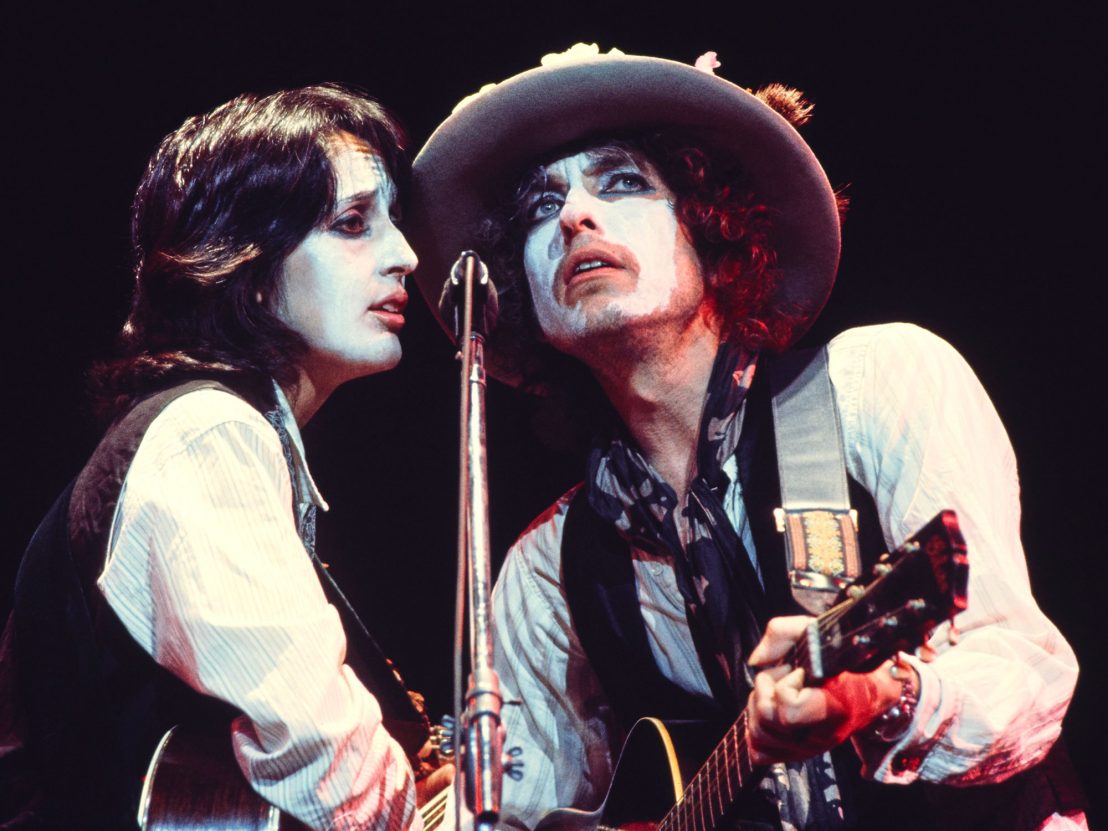 As Netflix notes in a statement about the upcoming film, "Rolling Thunder Revue: A Bob Dylan Story by Martin Scorsese captures the troubled spirit of America in 1975, and the joyous music that Bob Dylan performed that fall. Master filmmaker Martin Scorsese creates a one-of-a-kind movie experience: part documentary, part concert film, part fever dream. Featuring Joan Baez, Rubin "Hurricane" Carter, Sam Shepard, Allen Ginsberg, and Bob Dylan giving his first on-camera interview in over a decade. The film goes beyond mere reclamation of Dylan's extraordinary music—it's a roadmap into the wild country of artistic self-reinvention. In the trailer, we see the tour begin to come together. As unnamed commentators describe, "Summer 1975, rumor came around that the inspired Dylan was back, gathering all his forces. … The idea was to put a tour up. … You should be playing 20,000-seaters, but instead, he wanted only small venues."

The results of that plan were a "catastrophe"—or, as Dylan notes in the trailer, "It wasn't a success…not if you measure success in terms of profit." As the trailer's tagline conveys, "Between the myth and the truth is a journey like no other."





The clip goes on to show various other highlights and mishaps from "the most rebellious tour ever." You can watch the official trailer for the new documentary below:The "Rolling Thunder Review Tour" was more of a traveling musical caravan they a well-structured concert run. It began back in October 1975 and continued until March 1976, with 57 total shows performed over two legs. Dylan's Desire LP would also be released in January of 1976 between the two parts of the lengthy tour, which was initially chronicled in a 1978 film titled, Renaldo and Clara. The tour was titled in tribute to a Native American shaman by the same name, although some have claimed the tour name was a reference to the aerial bombardment campaign by the U.S. which took place during the late 1960s a part of the Vietnam War.